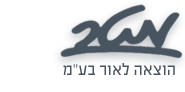 חזרה לספר באתר
שם הספר:
שדון החרוזים
מאת: אריאל להמן, איור: ליאורה גרוסמן
שם הספר באנגלית:
The Elf of Rhymes
שמות המחברות באנגלית :
Arielle Lehmann

מחיר מומלץ: 48 ש"ח
מספר עמודים: 28
הספר ראה אור בחודש אוגוסט 2015
דאנאקוד: 99-1978
© כל הזכויות שמורות למטר
בכפוף לתנאי השימוש
נִיר וְנוֹי, אָח וְאָחוֹת, מִשְׁתַּעְמְמִים בַּבַּיִת
וּמַחְלִיטִים לָצֵאת לְטִיּוּל בַּפַּרְדֵּס.
אֲחוֹתָם הַקְּטַנָּה, דַּרְיָה, מִתְעַקֶּשֶׁת לְהִצְטָרֵף -
הִיא לֹא מוּכָנָה לְהִשָּׁאֵר מֵאָחוֹר!
מִפְגָּשׁ מִקְרִי עִם יְצוּר מְשֻׁנֶּה וּפִלְאִי,
שֶׁחַי בֵּין עֲצֵי הַתַּפּוּז,
מַכְנִיס אוֹתָם לְצָרָה.
מִי יַצִּיל אוֹתָם?
סֵפֶר שֶׁכֻּלּוֹ טֶבַע, חֲרוּזִים וְהַרְפַּתְקָאוֹת,
בְּנִיחוֹחַ פַּרְדֵּסִים.
בָּאִיּוּרִים הַמַּרְהִיבִים שֶׁל לִיאוֹרָה גְּרוֹסְמָן
מֻסְתָּרִים חֲרוּזִים מְצֻיָּרִים שֶׁכֵּיף לְגַלּוֹת.